2 of 3
students graduate with zero debt
100%
of students have an opportunity to participate in research
3,500+
students participating in service-learning programs 
Become a Tiger today.
Join the ranks of a vibrant community of students and scholars collectively dedicated to help you explore your ambitions, pursue your dreams, or advance your career. LSU's academic enterprise provides access to higher education for learners at every stage of life.
It's More Than Research
At LSU, Louisiana's flagship institution, the research we perform is not only our duty, it's what drives us. From cancer and diabetes to coastal sustainability, energy, and agriculture, we improve the lives of our neighbors and loved ones every day. As a top research university, in the past year alone, LSU has garnered $160 million in research funds, which returned $490 million in economic impact to the state.
Scholarship First Agenda: Creating Solutions

to Secure Our Future

Each of LSU's eight campuses is contributing to breakthroughs that have extensive effects on the people and industries within Louisiana and around the world
Featured News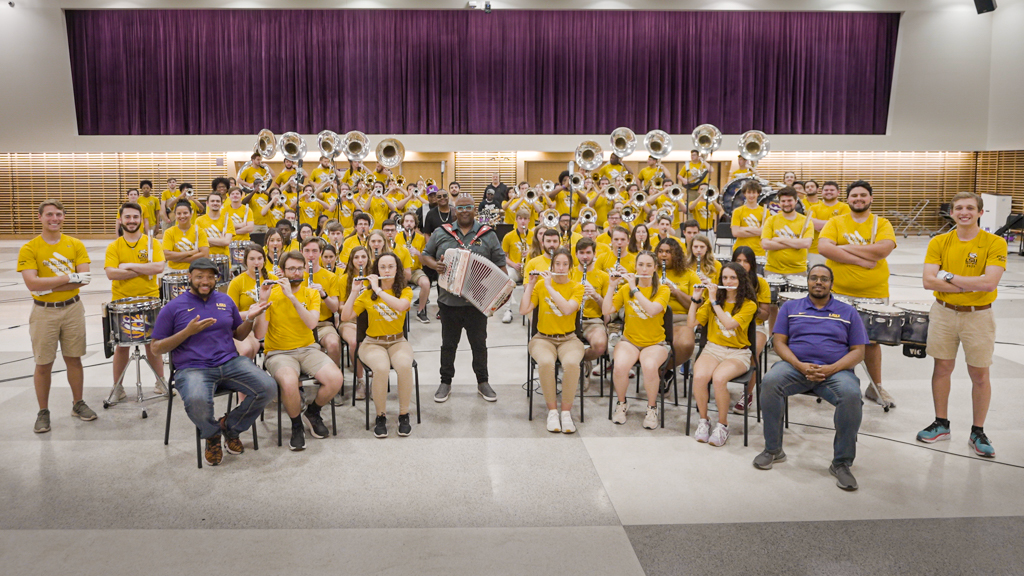 Four-time Grammy-nominated zydeco musician and LSU alumnus Sean Ardoin's new album, "Full Circle," which featured a historic collaboration with LSU's Tiger Marching Band, has been nominated for a Grammy award for Best Regional Roots Music Album, the Recording Academy announced Tuesday.
LSU will achieve transformative progress in scholarship funding and support for military veterans via a $7.575 million gift to elevate the College of Engineering's S & B Engineers and Constructors Scholarships, catalyze the new Future Scholars Pipeline Initiative and establish the William A. Brookshire Veterans Law Clinic.
LSU Cybersecurity Professor Abe Baggili is one of the first people in the world to study immersive virtual reality safety to provide solutions to the VR software industry and protect people who use these new products.
Get Involved
Your time at LSU will go by fast. Whether it's exploring your interests, helping out in the community, or getting a head start on your career, there are plenty of ways you can get involved.